Quality, the Secret of Sustainability
Experience Efficiency with Us
180
+
Expert and Elite Workforce
3
Years
Top-Ranked Knowledge-Based Companies in Razavi Khorasan Province
Founded in 1386 (2007) with the aim of enhancing productivity in the fields of operation, design, and planning using cutting-edge technologies in key organizations and industries of the country, Behpoyan has more than a decade of practical experience. With over 270 projects undertaken in various sectors and industries, and a team of dedicated professionals in diverse fields, the company has successfully developed a new approach to creating an integrated platform for enhancing efficiency in operations, exploitation, planning, and design based on mathematical modeling and artificial intelligence.
This approach leads to the improvement of performance indicators, including energy reliability and more. Currently, Behpoyan, with 182 personnel specializing in 17 different fields, operates as a technology unit in the Science and Technology Park of Khorasan.
The Top Research Project of the Ministry of Energy in 2018

Acclaimed Company for Advancing the Frontiers of Science and Knowledge and Employing Specialized Talent

3 Service Grades: Consultancy / Industrial Automation, Optimization, and Water & Wastewater

Membership in Energy Efficiency Organizations (SABA), Fuel Consumption Optimization (IFCO), and More...
Commerce and Market Development

The Commerce and Market Development Unit, serving as the pulsating heart of the company, is responsible for establishing a secure, profitable, and innovative market. This involves understanding environmental and surrounding conditions, facilitating the path for growth and development. The unit must identify job opportunities based on existing potentials and create new contracts and participations by preparing proposals and tender documents.

Key Responsibilities:
• Identification of potential markets and collection of relevant information
• Planning and execution of all promotional and sales development activities
• Participation in national and international exhibitions
• Improved introduction of the company to various employers
• Correspondence with reputable domestic and international companies for inclusion in their approved list of suppliers
• Market analysis from the perspective of pricing and decision-making for pricing strategy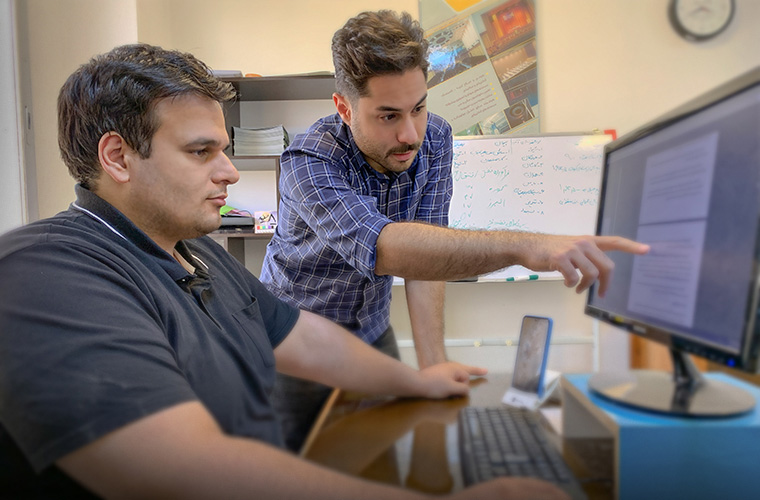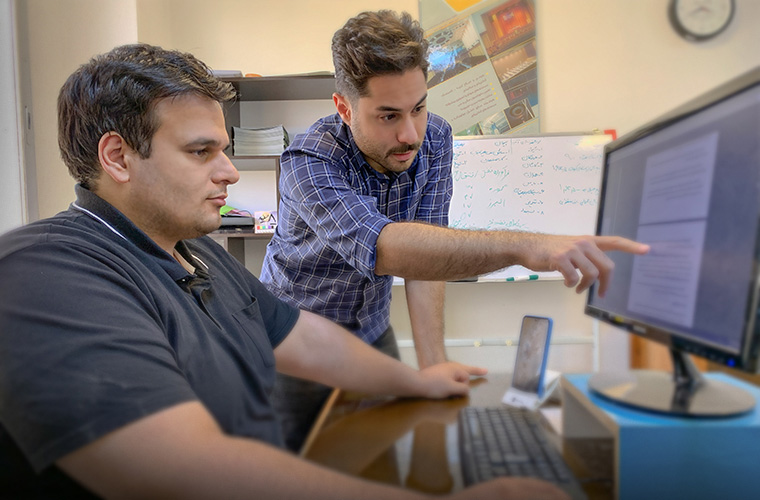 Agency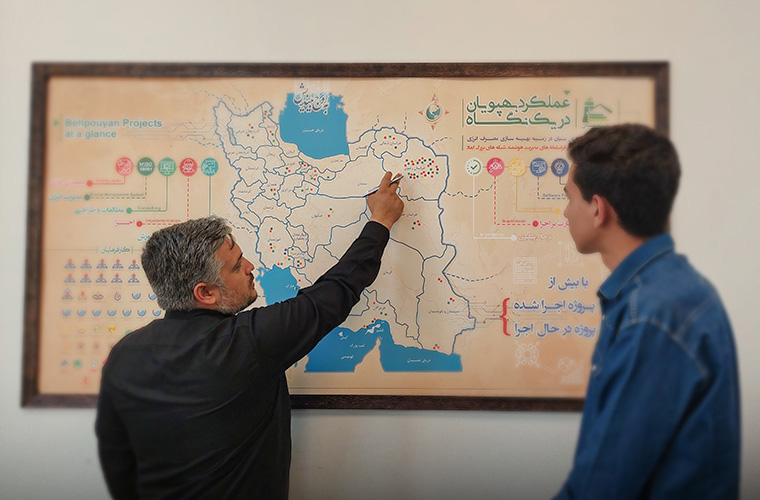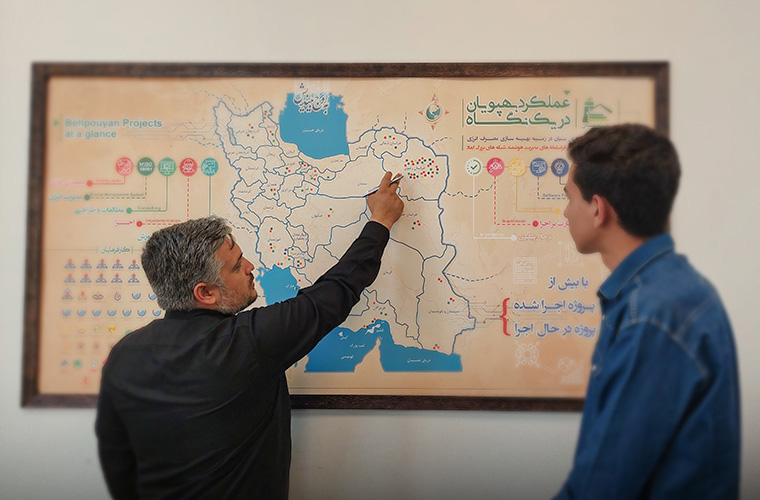 Initiating Field Operations
The brokerage unit of Behpouyan Company operates with over 130 operational and non-operational personnel, along with 23 vehicles adhering to 5S principles, spanning 8 cities in the province. It covers half of Khorasan province in terms of area and is dedicated to serving subscribers of the Provincial Electricity Distribution Company in the electricity offices of Sabzevar, Quchan, Jovein, Joghatai, Dargaz, Kalat, Davarzan, and Khoshab.
A distinctive feature of this unit, compared to other brokerage companies in the province, is its special emphasis on daily operational planning and monitoring through the BI system developed by the company's artificial intelligence experts. This aligns with the daily and monthly planning for achieving performance indicators of the Provincial Electricity Distribution Company in Khorasan Razavi.
In the pursuit of employment opportunities for qualified personnel, especially in less developed areas and districts, this unit has initiated the establishment of an office. Additionally, it involves hiring a resident representative for continuous training and daily performance monitoring of personnel, as well as the onboarding of new colleagues.
Automation
We solve the most complex issues with the simplest methods.
Accurately identifying employers' needs across various industries, such as oil, gas, petrochemicals, mining, transportation, electricity, water, and private manufacturing sectors. Correctly defining the problem, developing engineering models tailored to the specific needs of each industry, expanding the system into advanced mathematical models, and equipping it with prediction and learning algorithms. Seamless integration with the organization's data infrastructure at various levels and different industrial patterns, as well as the evaluation, validation, integration, and refinement of all incoming data into the network structure. Equipping the system with advanced and unique decision-making capabilities are integral components of the executive services provided for automation projects. These efforts result in delivering a reliable and executable solution for employers' operational environments through the world's most advanced set of artificial intelligence-based software.
Engineering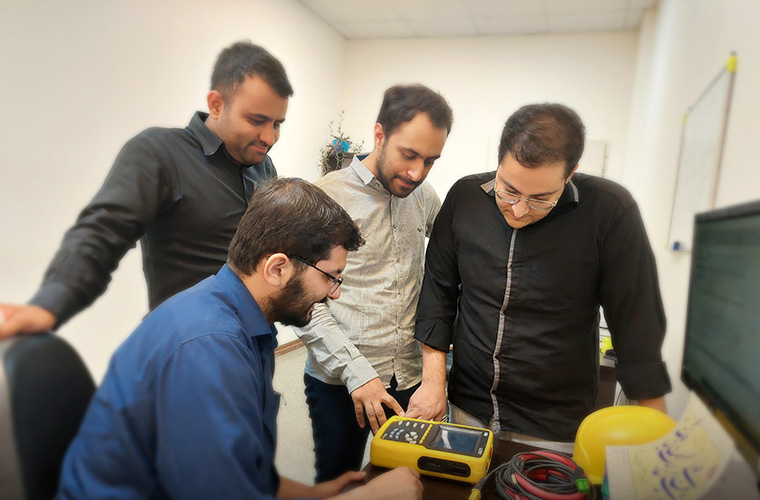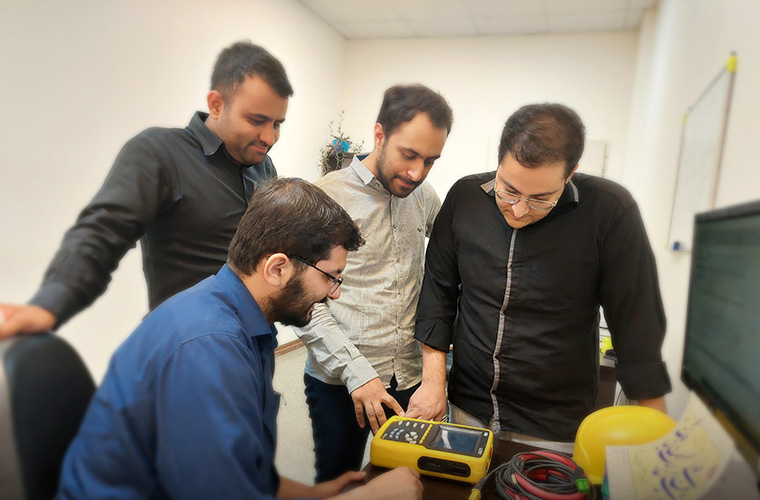 Enhance productivity through our services.
The engineering unit of Behpouyan Company, with over 14 years of experience and the execution of numerous projects nationwide, has implemented a productivity-focused approach and a complete enhancement chain in technical, managerial, and software domains, ultimately achieving success.
Key services of the engineering unit, executed in over 200 projects in industries such as construction, water, electricity, oil and gas refineries, etc., include:
Establishment of energy management system based on ISO50001 standard
Implementation of energy optimization solutions
Design and implementation of an intelligent online monitoring structure and operation and energy management
Knowledge-Based Company in the Field of Intelligent Software Design

First Place in Knowledge-Based Production in Razavi Khorasan for the Years 2017, 2019, and 2021

Attaining the Top Research Ranking from the Ministry of Energy in the Year 2018

The Top Knowledge-Based Company of the Ministry of Energy in 2020 (Water Sector)

Selected Company at Sheikh Bahai and Khwaja Nasir al-Din Tusi Festival in the Year 2016

The First Knowledge-Based Company in the Field of Energy Consumption Optimization Services in the Country

Over 14 Years of Experience in Various Engineering Consultancy Fields
I
01.

Creating Intelligent Decision Support Structures
II
02.

Design and Implementation of Intelligent Dispatching
Information Architecture Design, Internal Structure of Each Component
II
05.

Providing Services in the Energy Sector
Information Architecture Design, Internal Structure of Each Component
III
03.

Design and Implementation of Advanced Maintenance Structure and System
Scientific Implementation, Algorithm Design, UI/UX Design, Technical Implementation
IV
04.

Implementation and Deployment of Asset Management System (ISO 55000)
Performing FAT Testing in the Laboratory, Delivery and SAT Testing, Training, Support
Introduction
Senior Managers